Camarillo Concrete Finishing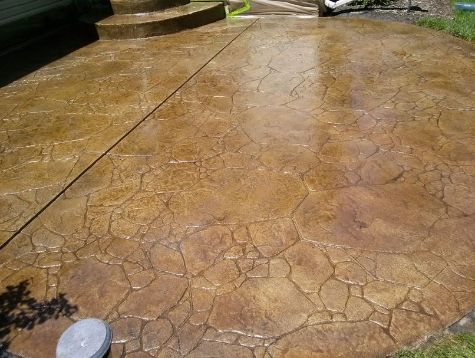 Concrete is a widely used material in the construction industry. Besides its known strength and durability, its beauty can be modified to match your preferences. Several tools are used for concrete finishing to give you a beautiful surface. Any poured concrete needs finishing to look great, be it on a pool deck, or on concrete repairs.
A perfect finish is what you need for your concrete surface. To achieve that, you need to find a reputable concrete contractor with experience. We have handled hundreds of finishing works for large business premises and small homes.
If you need a perfect concrete finisher in Camarillo to work on your project, then give us a call at Camarillo Concrete and Masonry on (805) 500-2715 and have free quote!
Concrete Finishing Styles
There are several techniques for finishing your concrete to achieve a more attractive concrete wall, driveways, or room floorings. Here are some common flooring techniques that our finishers can give you.
Edging
Edging is performed to achieve rounded edges on the finished concrete. This technique also minimizes cracking by creating joints where necessary. A finisher uses an edging tool to perform this type of finishing. Edging requires professional finishers.
At Camarillo Concrete Finishing & Masonry, we offer the best edging services. Our work is exemplary and admirable. The team of finishers we have is motivated and passionate about their work.
Troweling/ Floating
Our finishers use trowels to smooth the concrete to a fine level. This is done after the concrete has been tooled with a screed. Finishers can opt to use either manual or machines to smoothen the concrete. For manual smoothening, the trowel is the ideal tool. 
We usually use power trowels when we are working on a large floor. Manual smoothening can be tiresome in heavy workloads.
Broom Finish
The broom finish is used when a non-slippery concrete surface is required. This can be an ideal concrete finish design for a pool patio. To achieve such a slip-resistant floor, a broom is dragged across the smooth surface of placed and leveled concrete. 
The dragging creates small ridges that provide for traction control.  Concrete surfaces that have not been finished with a broom are risky. One can simply slip and injure themselves.
Salt Finish Concrete
Salt finish concrete is commonly used for swimming pool decks. It is done by applying rock salt on top of wet concrete then washing it away. This leaves small pits on the concrete surface.
Concrete Coloring
Colour is added to concrete to give it an amazing look. This type of finishing is used to mimic other natural flooring materials like brick or wood.
There are many other concrete finishing techniques that we can do for you. Other common finishing techniques include pigments, concrete stains, and stamped concrete.
Conclusion
A good professional finish is what you need for your concrete surface. Talk to us at Camarillo Concrete and Masonry for the best concrete finish. We want to make sure you get value for your money.
Contact us now at (805) 500-2715. for consultation with a free estimate.