Santa Paula Concrete Contractor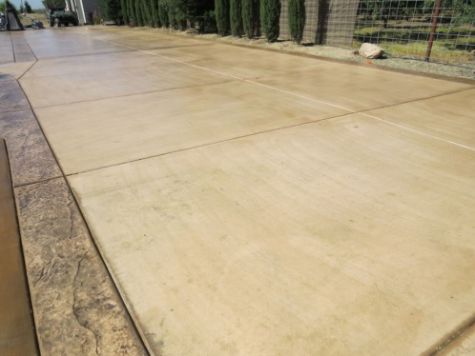 Known as the "citrus capital of the world," Santa Paula is one of the well-known cities of Ventura County, California. The city witnessed a major transformation in 2016 when a planned construction of 1500 houses has initiated an area of 500-acre land. The area is always in demand due to its lush green locales and picturesque landscapes. 
If you are planning to build a new home or even want to renovate your old home and looking for a local concrete and masonry contractor in Santa Paula, do give Camarillo Concrete & Masonry a call at (805) 500-2715 and get a free quote.
With years of experience, we can guarantee that we have everything you are looking for under one roof. 
Concrete and Masonry Work at Santa Paula
Be it your patio, driveway or porch, if you are planning to renovate/repair your existing home at Santa Paula, concrete and masonry work give you a range of options. Let your dream of having colored concrete or natural stone pathway come true. Why not? Your home is your fairy tale. You have worked hard to build a home for your dreams, and you are entitled to the happiness you are getting. As far as your dreams are concerned, leave it to us. We at Camarillo Concrete & Masonry are here with all necessary equipment and skill to make your dreams come true. 
Top-Notch Santa Paula Crack Repairs and Renovations.
Cracks and other unwanted inevitable defects caused to your home may take away the beautiful look it once possessed. Concrete and masonry work does wonder during this time in fixing those provided the work is undertaken by a qualified and skilled team of laborers like those that we have. We undertake any type of concrete and masonry work. Be it poring colored or stamped concrete, installing concrete blocks, constructing concrete walls and retaining walls, building megastructures like chimneys, etc. we are a game for all. 
Concrete and masonry works are often taken lightly, and most people tend to take it as a DIY wok. However, the reality is a bit different. On the contrary, these are specialized works that need a fair amount of training and experience before undertaking a job of greater magnitude.
In fact, masonry work needs precision so that the work is not disturbed even by a millimeter. With precision comes the durability of the work. This is where Camarillo Concrete & Masonry, Santa Paula, excels. We have earned a reputation with our dedication, coupled with our professionalism and our ultimate aim of consumer satisfaction.  
So, what are you scratching your head for? Take out your mobile and dial (805) 500-2715 with free estimates.
Let the expert team from Camarillo Concrete & Masonry come and visit your site. Let them know your exact needs, and you are done. They will take it from there and let you know about the options you have to satisfy your needs and within your budget.